Design: Our staffed designers have the knowledge and experience to design all types of systems in the most efficient processes possible. We utilize the latest in design software that allows us to draw in a full 3D environment. We have extensive experience with BIM modeling projects, as well as coordinating systems to fit the old fashion way between 2D models.
Installation: We hire only the best employees for our installation crews and strive for excellence and safety at all times. We utilize the newest equipment and system components to expedite installation time to stay ahead of very fast paced schedules.We can handle installation for any fire sprinkler project.
Fabrication: Having our own fabrication facility allows us to fabricate our own system efficiently, with the highest standards of quality, at a extremely expedited time-frame. Instead of waiting on a outside fab company to fabricate piping as other sprinkler company's do in our area, we have full control over our own schedule and can take a system from design, to being on the project hanging pipe in a matter of days instead of weeks. We have two automated welding lines, as well as cutting, grooving, and threading stations that have the ability to run multiple shifts per day. Our 30,000sqft facility stocks over 100,000 feet of pipe, and all necessary valves, devices, fittings. and parts to get your sprinkler system fabricated fast and efficiently. We also do all of our own pipe hauling and unloading with our 2020 26′ Peterbilt flatbed truck with a piggyback forklift on the back.
Backflow Testing: Our TCEQ licensed backflow inspectors can test and maintain all types of backflows that protect our water supply, if your backflow pit looks like the one below, give a call!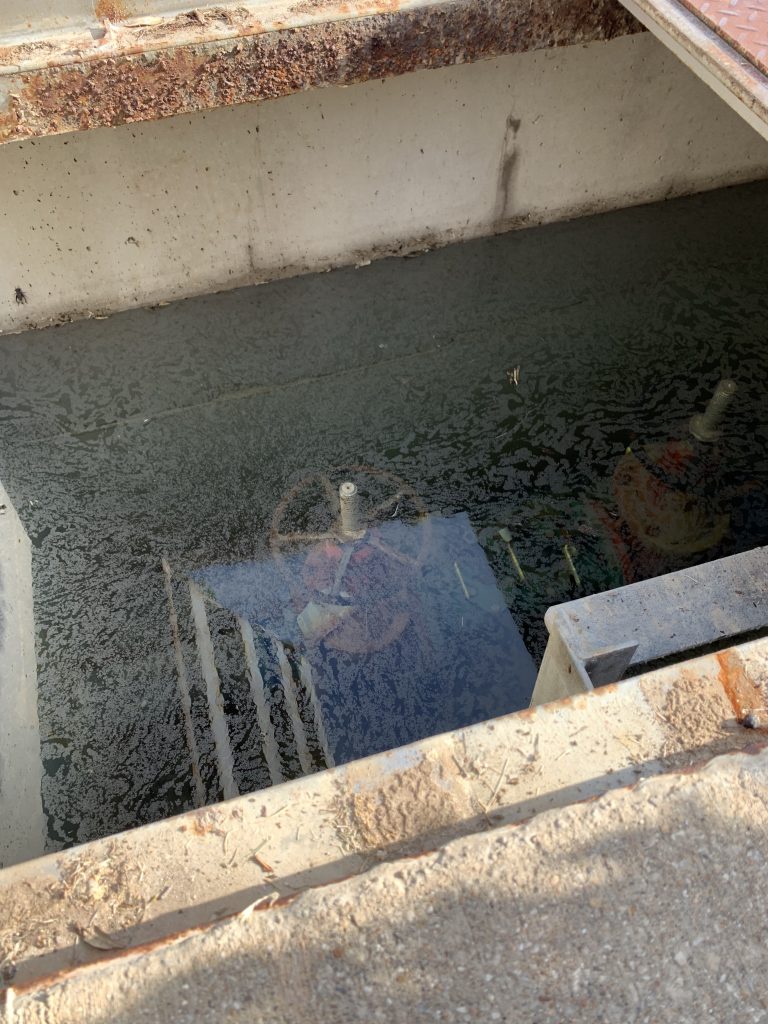 Fire Flow Testing: Our trained technicians can perform fire flow tests according to NFPA 291.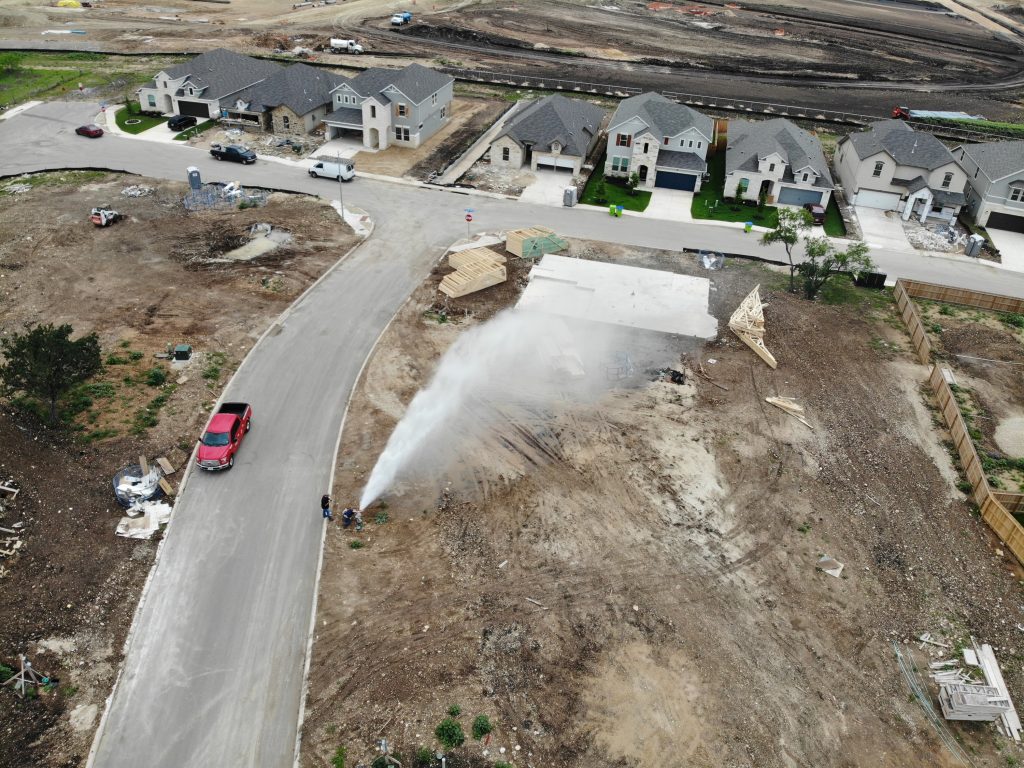 Service and Maintenance: Our RME-I inspectors can perform NFPA 25 inspections on your existing sprinkler system. We also provide a 24/7 on call service for emergency service calls and repairs. Please contact us at anytime to set up a inspection, or system repair.